September 2014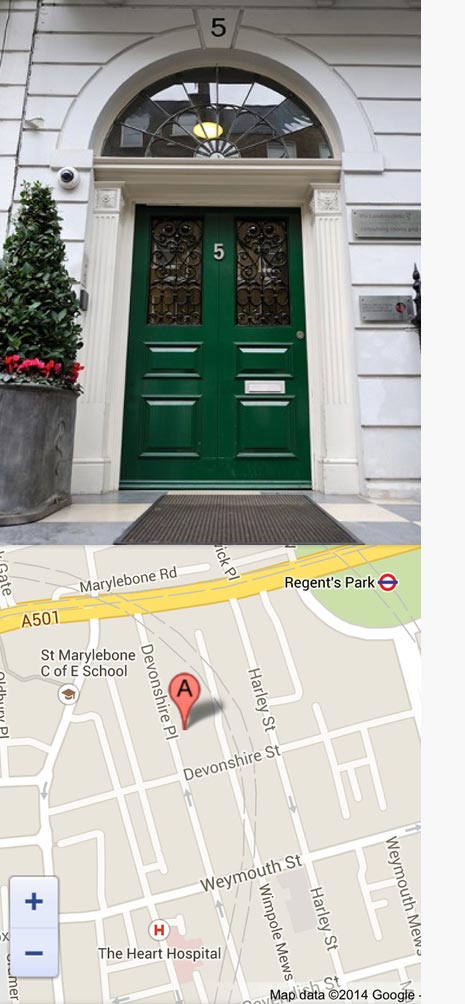 Paul Harris' main practice moved to new premises in September 2014.  This well-equipped new facility is supported by The London Clinic and is just over 300 metres away from his previous clinic location in Portland Place.
Mr Harris continues to be supported by the same team of administrative and nursing staff at the new address of 5 Devonshire Place, London W1G 6HL. The telephone contact details are unchanged.
We look forward to welcoming you at the new practice address soon.