Mr Harris consults privately in his practice at 5 Devonshire Place which is part of The London Clinic Consulting Rooms and Outpatient Centre. This well appointed centre houses consulting rooms, treatment rooms and a fully equipped minor operating facility, allowing Mr Harris to deliver a comprehensive range of plastic surgery treatments. Along with a number of clinical outpatient services, patients are offered specialist care, tailored to individual needs, within friendly and attractive surroundings.
Main Practice
5 Devonshire Place
London W1G 6HL
Appointments:  020 7927 6520
Fax:  020 7927 6519
Email:  appointments@paulharrisplasticsurgeon.co.uk
Consultations: Tuesday afternoons and all day Thursday every week.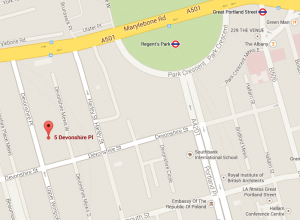 Other Locations
Mr Harris also consults private patients at Wimbledon Parkside Hospital. Patients are able to liaise directly with the hospital to book their own appointments and there are also facilities to undertake minor surgical procedures at these alternate locations.
Wimbledon Parkside Hospital
Private Outpatient Suite
53 Parkside
London SW19 5NX
Telephone: 020 8971 8026
Consultations: Monday evenings and alternative Saturday mornings.